LIGHT COLORS AND FEATURES
---
Specification:
HP – High Power
Color temperature:
7200 K
Luminosity:
72,000 lm (40,000 lm Output)
CRI:
≥70 (with CRI filter ≥85)
Correction filter:
linear CTO
7200 K to 6000 K
Usage:
Maximum luminous intensity
for optimal illumination
even from a great distance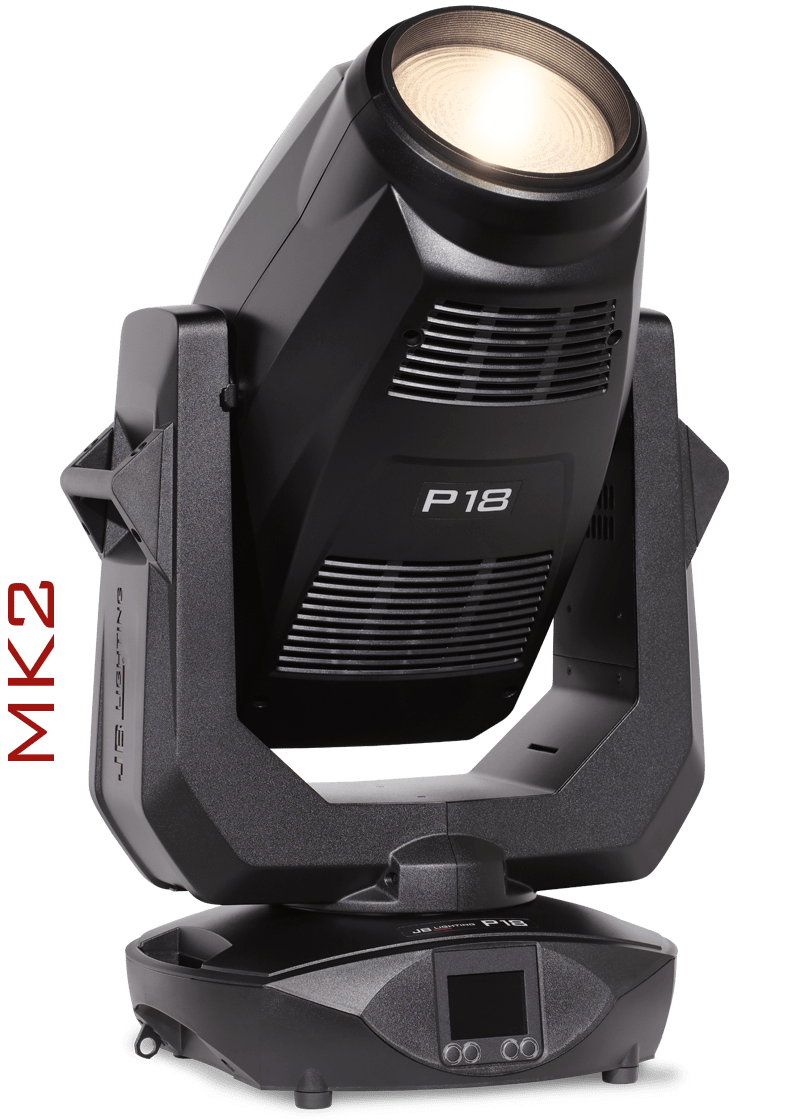 Specification:
HC – High CRI
Color temperature:
6000 K
Luminosity:
49,000 lm (28,500 lm Output)
Correction filter:
linear CTO
6000 K to 2700 K
Usage:
Maximum light quality
for optimal color reproduction
with the best luminosity
Specification:
WW – Warm White
Color temperature:
3200 K
Luminosity:
42,000 lm (23,000 lm Output)
Correction filter:
linear CTB
3200 K to 6500 K
Usage:
Maximum comparability
with conventional
halogen lamps
Framing module
The new P18 Wash is equipped with a 130° rotatable framing module. Each blade can be adjusted independently in position and angle (+/- 28°). As a result, countless geometric shapes can be created quickly and precisely for targeted lighting or shading of objects and scenarios.
Each blade fully closing
Can be accurately positioned to exact angles, incl. frost
framing module, +/- 65° rotatable
Each blade can be rotated by +/- 28°
BRILLIANT COLORS
---
The two color wheels of the P18 Wash HP effect unit are equipped with 6 brilliant full colors and a High-CRI filter as well as a color wheel with 7 correction filters. With the P18 Wash HC and WW, the color wheel is equipped with a magenta color filter instead of the High-CRI filter. The color wheels can be rotated infinitely at different speeds.
CMY COLOR MIXING UNIT
---
The CMY color mixing unit of the P18 expands the color spectrum to an almost unlimited number of colors and enables absolutely harmonious color progressions or transitions.
ZOOM RANGE
---
The P18 Wash offers a zoom range of 13 - 65° (1:5), which means that both very narrow and wide beams can be
easily achieved.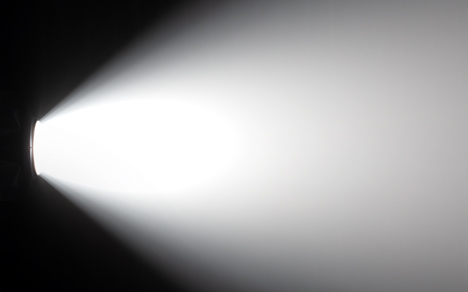 BEAM CHARACTERISTICS
---
The beam character of the P18 Wash can be individually varied with the interplay of zoom, focus and frost - from "sharply" defined to soft, flowing beams.
FROST FILTERS
---
Depending on stage use, even more diffuse beams or blurred beam edges can be created using the two infinitely adjustable frost filters.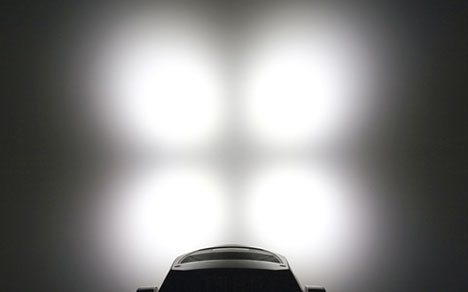 JB SLIDE-IN TECHNOLOGY
---
Cleaning and gobo changing are child's play with the Varysan P18 Wash. All plug-ins can be removed without tools or manual cable disconnection.
Removing shutter-blade module
THE P18 PROFILE FROM JB-LIGHTING
The new P18 Profile MK2 is raising the bar once again. With its 1,100-watt white light LED module and features like a 130° rotatable shutter slide module, CMY colour mixing, two additional handles, two frost filters, an animation wheel, two gobo wheels and 6.5°–54° zoom (1:8.3), it sets new standards for luminosity, precision and energy efficiency.
That works!
the perfect accessory for the high performance washlight P18 Wash
"Made in Germany"
SINGLE FLIGHT CASE
AMPTOWN
(Code CASE31)
Pro case made from 10 mm birch plywood with SiP insert, stacking troughs and a scan window
Original amptown cases Blue Wheels
Dimensions: L 60 x W 58 x H 86 cm
Weight (incl. devices): ca. 48 (80) kg
DOUBLE FLIGHT CASE
AMPTOWN
(Code CASE32)
Pro case made from 10 mm birch plywood with SiP insert, stacking troughs and a scan window
Original amptown cases Blue Wheels
Dimensions: L 120 x W 58 x H 86 cm
Weight (incl. devices): ca. 74 (138) kg
DIFFUSOR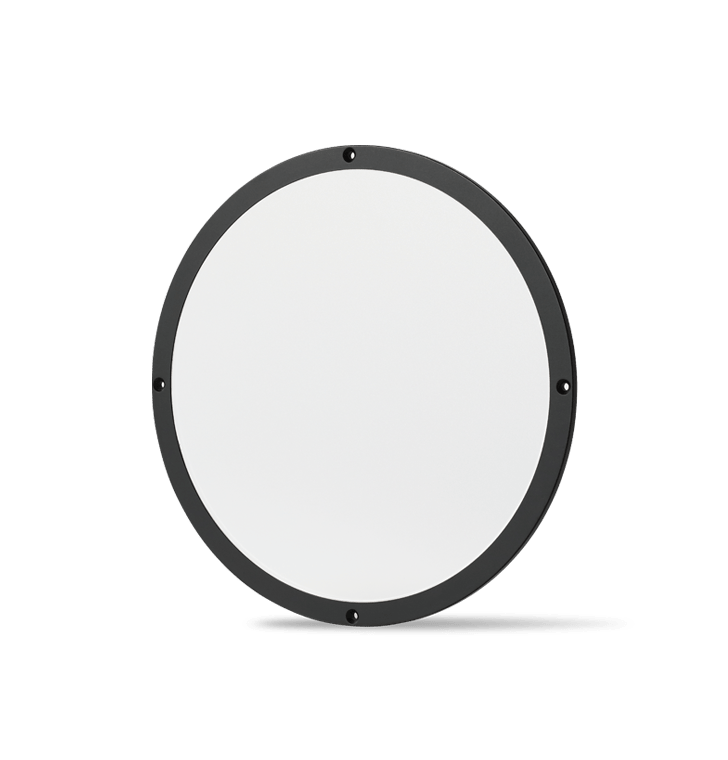 (Code ZU0023)
Optimisation of the WashBeam illumination
Dimensions: Ø 180 x 4 mm
Weight: 116 g
24 P18 MK2 Wash inspire in the National Theatre of Iceland
The National Theatre of Iceland is a leading theatre institution in Iceland